Solved problems in vectors – determine resultant of two vectors using the Pythagorean theorem
1. Determine the resultant of the two displacement vectors as shown in the figure below.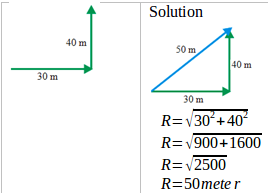 [irp]
2. Find the resultant of two forces, 12 N and 5 N.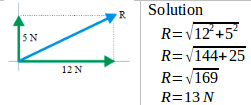 [irp]
3. A student walks 4 meters to the west, then 6 meters to the north and 4 meters to the west. Find the student displacement.
Solution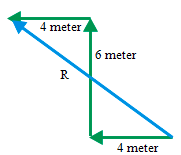 Displacement is 10 meter, to the northwest.
[irp]
[wpdm_package id='542′]
[wpdm_package id='554′]